April 7, 2019
Penn Aerospace Pitch Competition
My video
Penn Aerospace Pitch Competition
The 2019 Penn Aerospace The Penn Aerospace Pitch Competition is a contest for enterprising students to present aerospace startup ideas at the University of Pennsylvania on April 7th, 2019.

The Competition will begin at 12:00 in Huntsman Hall in Room F95, details below.
Learn
Learn from aerospace industry professionals and keynotes who will join us on Penn's campus to talk about innovation in the aerospace industry and the budding opportunuties for entrepreneurs.
Innovate
Team up with aspiring entrepreneurs to create new ideas to disrupt aerospace. Ideas may range from aviation to drone delivery systems; from ISS supply logistics to new satellite applications.
Pitch
After qualifying, pitch with your team in front of a panel of judges, including key industry professionals, for feedback and the chance to win up to $5,000.
Connect
Join a community of entrepreneurs, investors, industry professionals, students, and professors. The competition is an optimal setting to share ideas, get feedback, and network.
RULES, TIMELINE, PRIZES & AGENDA
Proposals must solve a problem related to air or space. Undergraduate and graduate students in teams of 1-5 must submit 1-2 page executive summaries by March 10th to participate. 5 teams will advance as finalists in the pitch competition.
Pitch Competition is
Sunday, April 7th, 2019
1st Place wins $5,000
2nd Place wins $2,500
3rd Place wins $1,000

Finalists will make timed presentations and will have a chance to field questions from judges and the crowd. Judges will decide the awards, and all finalists will receieve feedback.
A link to the full day's agenda can be found here. The competition will take place in Jon M. Hunstman Hall in Room F95, visitors not affiliated with Penn will need to check in with a Photo ID at the entrance.
2018 JUDGES

MEET
OUR
JUDGES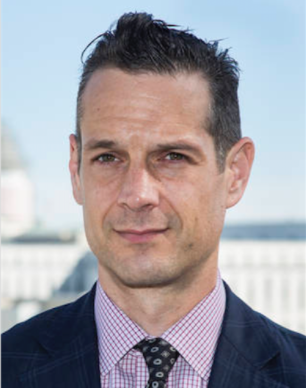 Daniel Lockney
Technology Transfer Program Executive, NASA
Daniel Lockney is the Technology Transfer Program Executive at NASA Headquarters in Washington DC, responsible for Agency-level management of NASA intellectual property and the transfer of NASA technology to promote the commercialization and public availability of Federally-owned inventions. Lockney oversees policy, strategy, resources, and direction for the Agency's technology commercialization efforts.
Ellen Chang
Managing Partner and Founder, LightSpeed Innovations
Chair of Wharton Alumni Angel Network, SoCal Chapter
Ellen has more than 25 years of experience in strategy, innovation, and operations, bringing to market cutting-edge technologies and products. Ellen is currently a managing partner of LightSpeed Innovations, an aerospace focused business accelerator working with new space, robotics, drones, and advanced manufacturing companies. Prior to LightSpeed, Ellen was a director in the Northrop Grumman Aerospace Systems Advanced Systems Development Division.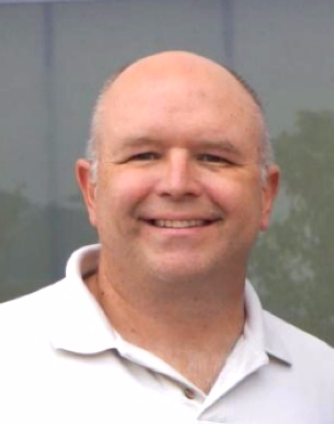 Steve Gaines
Chief Engineer at ATLAS Space Operations
Steve is the Chief Engineer for ATLAS Space Operations, Inc. ATLAS provides affordable cloud based solutions for space access in the rapidly growing global space market. Steve came to ATLAS after a 30 year career in space mission engineering, test and operations organizations. Steve is responsible for conceptualizing, designing and implementing ATLAS' cloud based architecture, providing ready and affordable satellite access to commercial, academic and government customers.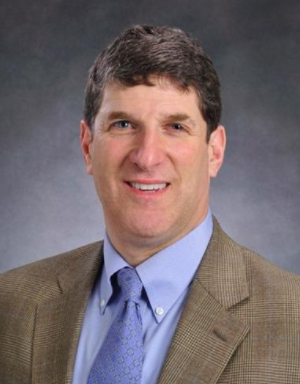 Dan Newman
Chief Engineer, Rotary Aircraft, Boeing Phantom Works
Dan is a Senior Technical Fellow for configuration development and chief engineer of Rotary Wing Aircraft at Phantom Works, the advanced prototyping division of Boeing Defense, Space & Security. He is also the chair of NATO Industry Advisory Group SH-219 on Next Generation Rotorcraft requirements, and has 30 years of experience working in the Aerospace and Defense Industry as a technical fellow at Boeing and Program Manager at DARPA.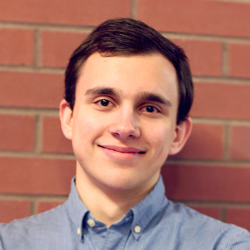 Adam Zachar
2017 Finalist, ProtoFluidics
"The judges were amazing. Their industry experience really helped them ask the best questions and give the most valuable feedback. Some are even helping us move forward, and connecting us with more potential partners and customers."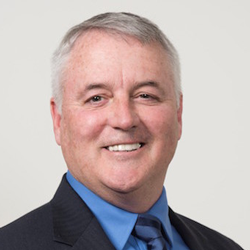 Michael Carey
2017 Sponsor, Co-Founder & COO at ATLAS Space Operations
and President & CEO at AAC Microtec North America
"By sponsoring, we provide the foundation of confidence to young entrepreneurs to begin their journey. Having spent decades grooming and empowering others to achieve and grow has been immeasurably rewarding. We are investing in a greater aerospace ecosystem at its earliest stage of life."
This competition is brought to you by
Penn Aerospace Club
FINDOUT MORE
Please sign up for our newsletter to receive updates on this year's competition: